Leggings are THE BEST, all caps necessary. (As irony would have it, I am wearing a pair right now!) Not only are they extremely comfortable, but an absolute wardrobe staple for fall. But there's some controversy about our stretchy friends. You either love 'em or you are against 'em! But we are here to set things straight to make sure everyone knows how to wear them and start the season off on the right "leg!"
No one seems to be sure of what's appropriate and what isn't in regards to wearing leggings. Can leggings be a substitute for pants? Well, here's what I have to say about that: wear leggings however you want. If you have rockin' glutes (#jealous) and you feel comfortable showing off your butt in leggings, go for it! If you're more comfortable with you butt covered, go for that.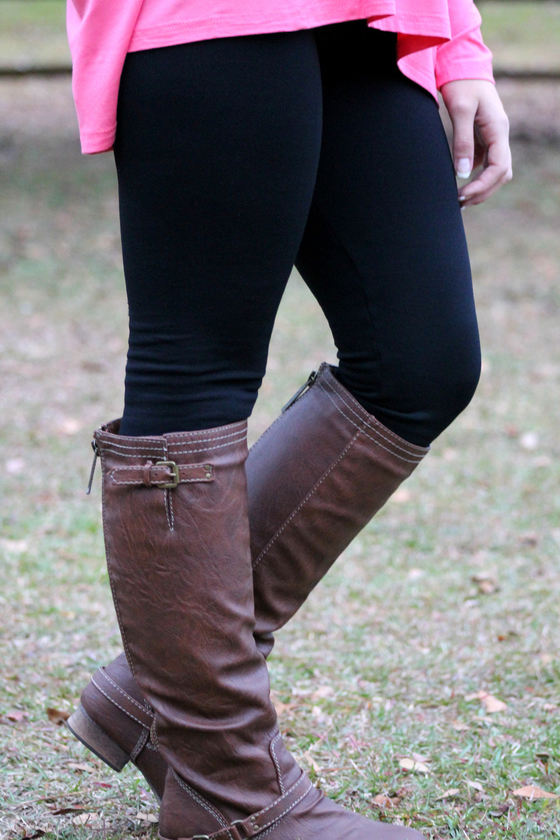 No matter how you feel about leggings, I am certain there is an outfit idea below you will love. Throw away your jeans and grab your favorite pair of leggings because that's all you're going to want to wear after reading this post! (Okay, don't throw your jeans away. You will probably still need them one day.)
Our It Girl Leggings are a perfect substitution for jeans. They are leggings, but they have the look of jeans. They have adorable jewel adorned pockets. You have to try them out!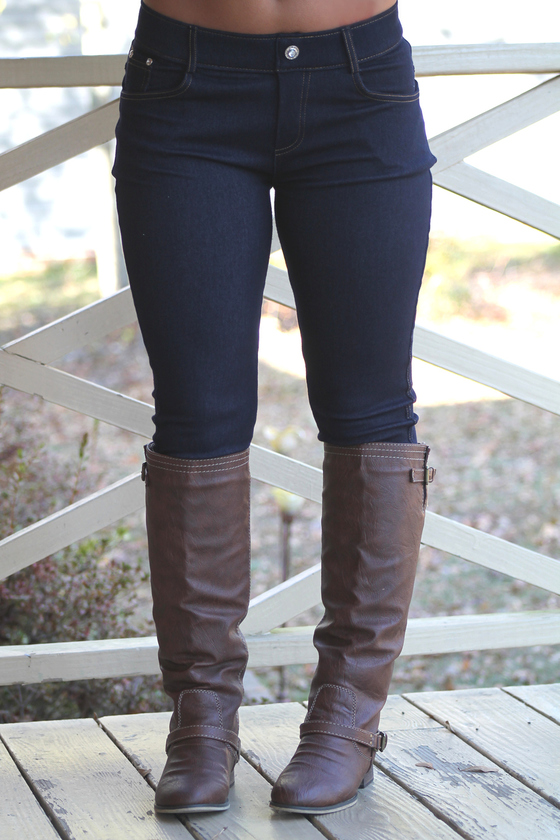 A long, open button-down shirt with a pair of boots and a coordinating scarf with leggings are both and stylish and comfy combo.
If you feel uncomfortable wearing leggings with a shorter shirt, just add a super long cardigan of the like to cover you lower half!
Layers can be bulky, but with slim leggings and a pair of boots will create a perfect and edgy look.
A shirt that's almost long enough to be a dress but is not quite a dress was basically made for leggings! Piko tunics are perfect worn with leggings!
Leggings are warmer than tights, so sub them on cold days! You can easily wear them under a mini skirt. Take these insulated leggings for some extra warmth!
A long poncho can be very bulky. Wear it with leggings instead of jeans to balance things out.
Go for sequin leggings instead of regular plain ones! So much more fun and great for a night out!
Tunics that are longer in the back than the front are another great option for leggings. Hi-Lo hem tunics are a must for fall!
Pair your leggings with a cute sweater dress and heels for a cozy winter outfit.
Patterned leggings are so much fun, but can be hard to wear. Pair them with basic shirts like white, black, or another solid color. Piko tops are a great basic option to wear with leggings. Not to mention, they are SO comfortable and pikos are available in so many colors!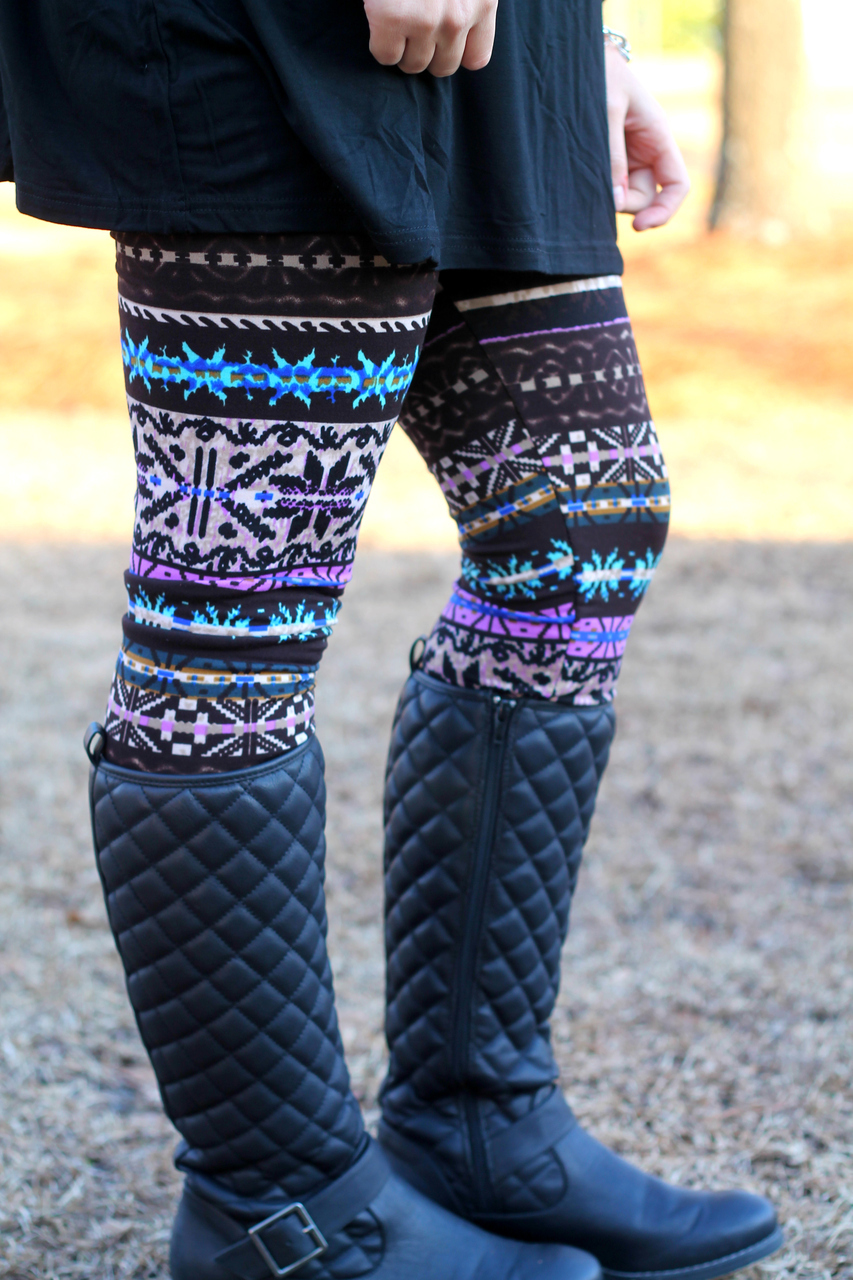 Dress up your leggings with a statement necklace and a fitted blazer.
A plaid shirt and leggings is a great combo and throw on a stylish vest for some added glam!
Make your summer dress work for the winter by wearing it with leggings, a scarf, boots, and a jacket.
We carry a wide variety of leggings: fleece lined, fur lined, patterned, solid... you name it! Be sure to visit us online at shopofftheracks.com! We offer free shipping on all domestic orders! Time to stock up on those leggings!