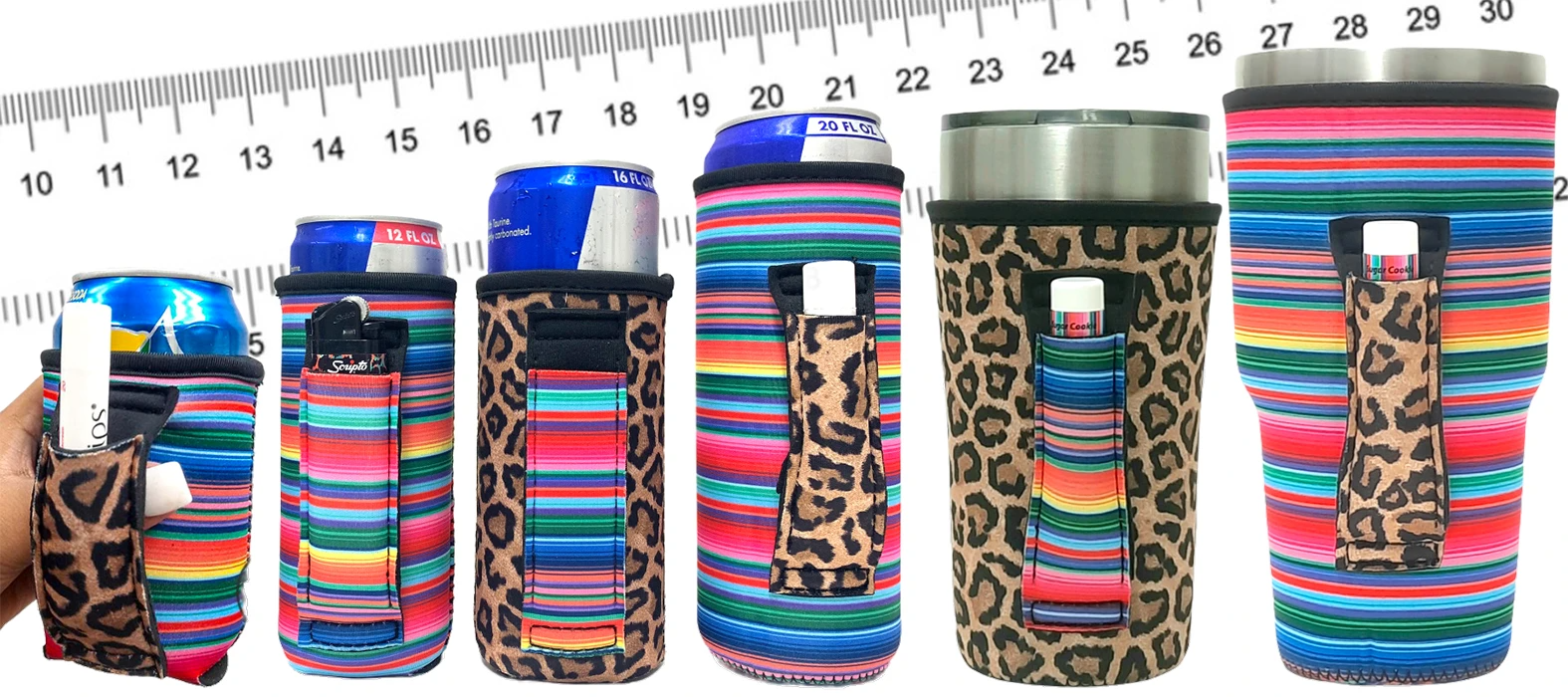 Lit Handlers owned by Destiny Padgett will be airing on Shark Tank on 5/21!
Destiny is going to pitch her company for a deal with one of the Shark Tank sharks. Who will she get a deal with, and will she accept it?
Lit Handlers are available in a variety of sizes, colors and designs, as well as shapes that will fit any of your favorite beverages from water to champagne and every kind of container from the ordinary can to a half-gallon jug and a half-gallon of ice cream. Cold beverages stay cold and hot beverages stay hot, but your hands never feel as though they are freezing or burning.
These Handlers are so convenient to keep in your purse or pocket because they are compact & flat.
Unlike other koozies that are made from fabric or foam, Lit Handlers are made from 3mm water-resistant neoprene. You can machine wash them on the gentle cycle or wash them by hand. Either way, let them air dry.
Destiny's most innovative touch on her patent-pending Handlers are the handles that make the beverage easy to pick up and hold onto—for everyone, but most importantly for tiny toddler hands. Also, on the reinforced handle is a handy pocket for your small essentials, such as lip balm, mints, band-aids or a pen.
One of our favorite new products is the Lit Handlers 1/2 Gallon Jug Carrying Handler. These Lit Handlers were originally designed to be compatible with 1/2 Gal HydroJugs™ & 74oz Half Gallon HYDRADRANK™. However, we did find them to also be compatible with the Ozark Trail™ 64oz Stainless Steel Water Bottle. These handlers are Neoprene sleeves for 1/2 gallon jugs with handles. This Handler™ includes 3 pockets, one big enough for a phone, a front mesh pocket to hold cards/cash and an additional pocket for chapstick.
Shop our selection of Lit Handlers here: