We now carry a super cute accessory! Lilly iWatch bands! I love wearing my Lilly Pulitzer Inspired apple watch band every day! My watch band is First Impressions, but we offer a variety of inspired prints in our shop. All of my friends are getting our iWatch bands as gifts this Christmas! It's one of the hottest accessories right now. Our iWatch bands are a great way to show off your personality and style. They are made of silicone and super durable. Very similar to the original sport watch bands by Apple.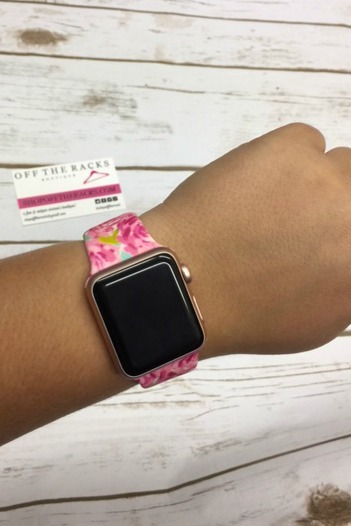 One of the most popular items in our shop are Lilly Pulitzer watch bands. Get yours today!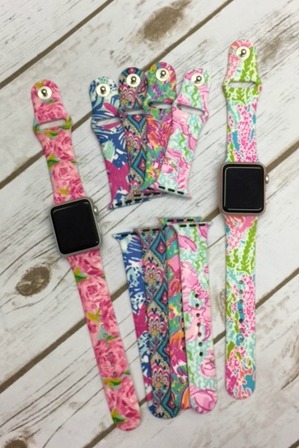 Lilly Apple Watch bands are our newest accessory at Off the Racks and we would love to know what you think in the comments below.