Summer is here, and you know what that means: blazing heat. If you're a person that doesn't like shorts or skinny jeans sticking to their legs all summer, I have a perfect solution for you: maxi dresses.
Believe it or not, maxi dresses can be worn by literally anyone, of any height, and are the most comfortable things ever. Being a short girl, I was turned off to the idea of mounds of fabric near my feet (because let's face it, I'm a klutz). However, after finding a couple that fit me just right, I couldn't be more in love. They're girly, flowy, and honestly, just make me want to twirl. Long gone are the days worrying about whether your top and skirt match- a maxi dress gives you an entire outfit in a snap. Sure, you have to pick up your dress when you walk, but that's a small sacrifice for looking terrific!
Starting off, the Simply Sweet Maxi Dress is a good one to have in your closet, because it is a tube style maxi and comes in navy and lavender, so you could pick between what color you're feeling that day. The navy would be awesome with a gold or silver statement necklace, and a chunky bangle or two.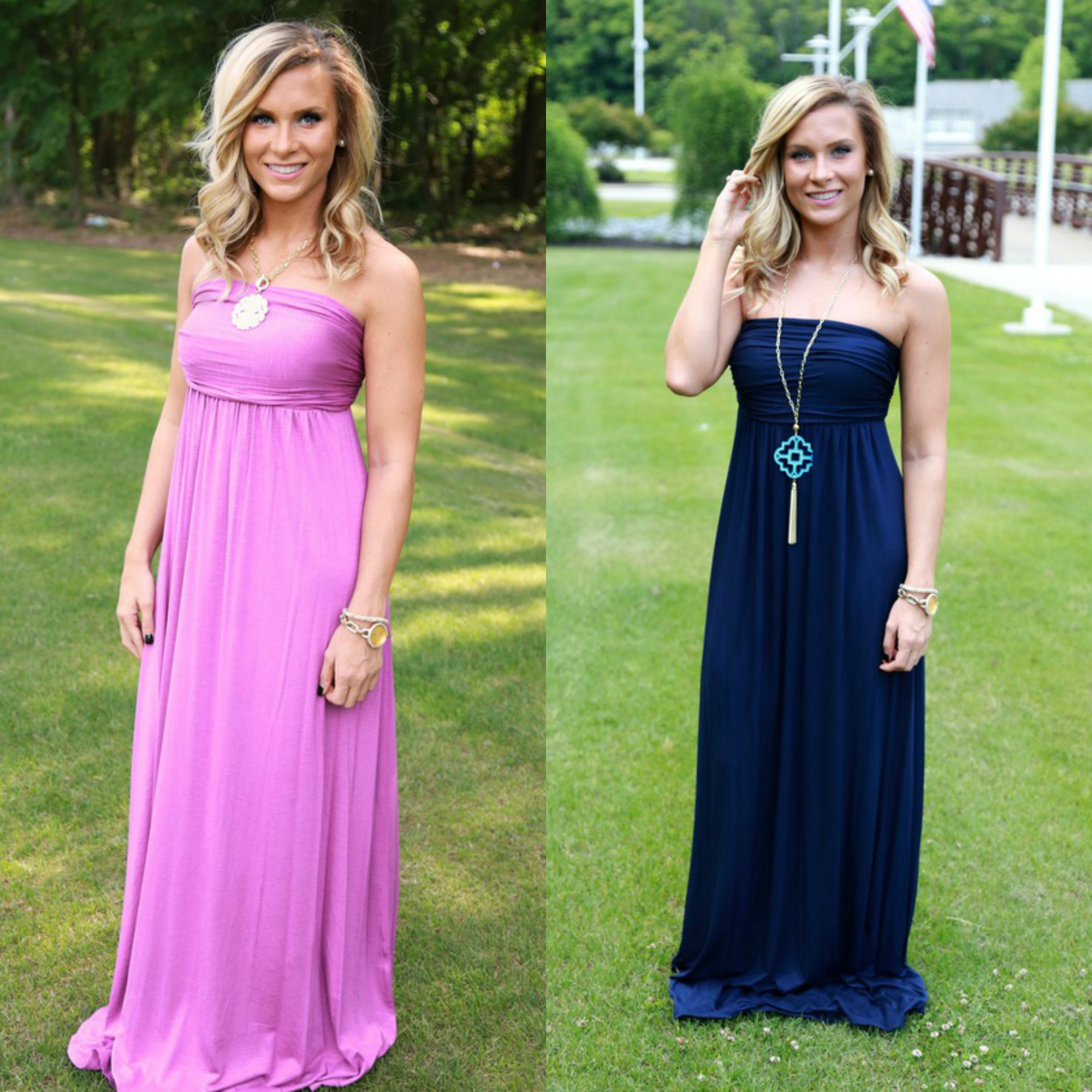 Maxi dresses double as great swim cover-ups in the summer, so you could go from the beach to a restaurant in minutes. Another added plus? With this cover-up, you get minimal tan lines (if that's what you're into)!
If you couldn't tell already, another great thing about maxis are that they can be dressed up or down. They are perfect for summer weddings (like the Full of Life maxi dress). With delicate jewelry and sandals, it could complete a romantic look. It would look so pretty with peachy makeup, and an updo as well.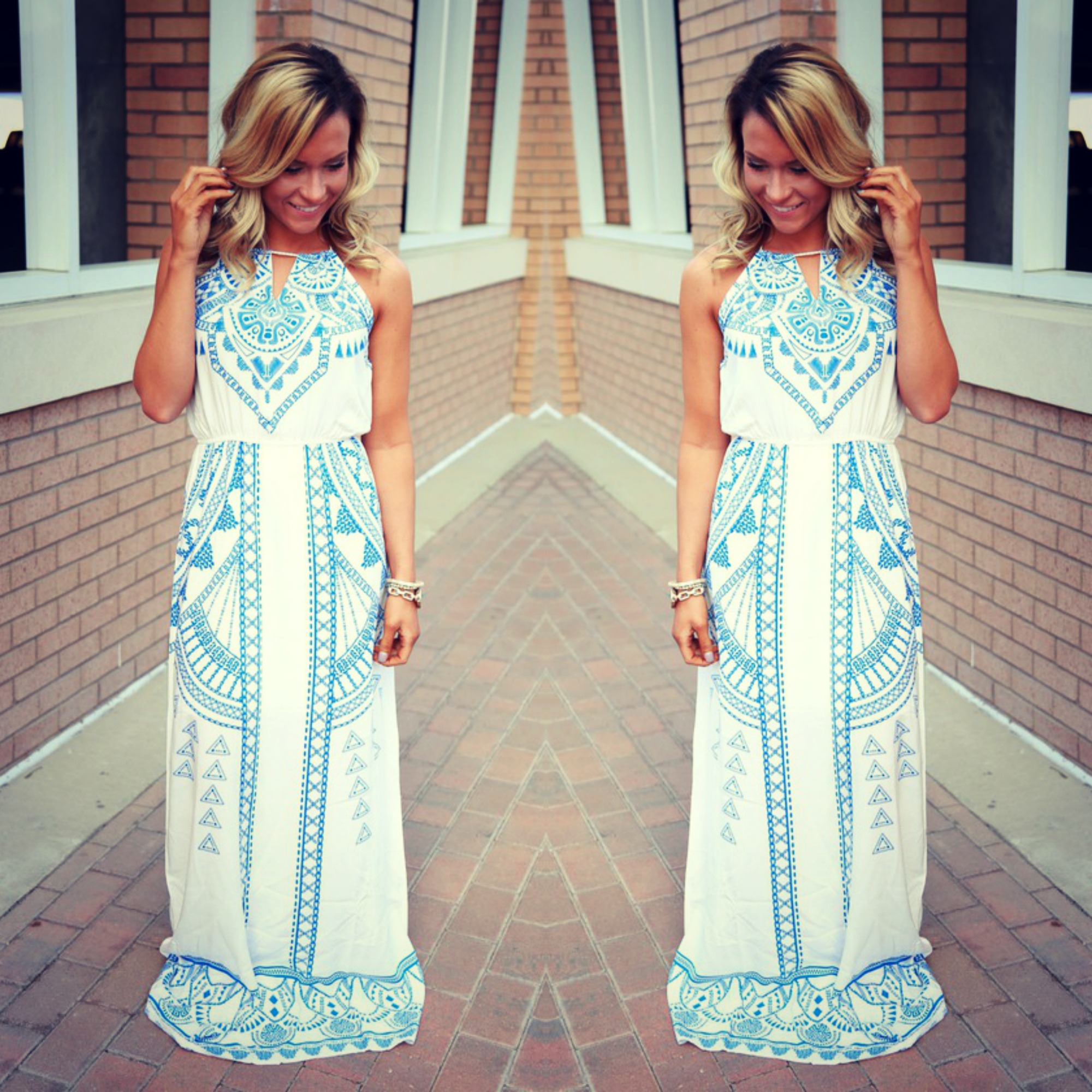 Along the same dressed-up vein, maxi dresses look great for going out with friends, and a printed one would look great with a smoky eye and a leather jacket thrown over the top, if you wanted a more edgy look.
No matter where I'm going, though, one of my favorite looks is to cinch my maxi dress with a belt. This could differ on your style as well, but the dress looks good both with thick or thin belts. Either way, it defines your waist and makes the rest of your outfit (or the print on the dress) pop. I like to keep my jewelry minimal when I'm wearing a chunky belt and a flowy dress like that (to keep the focus more on my outfit), but you do you!
With so many maxi dresses, the possibilities are truly endless. If you end up loving them in the summer, don't fret- they easily transition over to fall with a jean jacket and a pair of booties, or a flannel shirt and sneakers for a more girly-grunge look.
We have any print you could think of, so get your maxi dresses ASAP! Summer is only around for so long, and so are they!
- Bridget